A little history...
Galerie Atena was born in the Louvre des Antiquaires, a stone's throw from the Louvre Museum, where Frédéric and Nidal Sioufi opened their first gallery in 2001. This exceptional place in the heart of Paris has long been considered a must for professional and amateur collectors as well as for tourists.
Very quickly, the couple of antique dealers became aware of the importance of the Internet and set up their website in 2002. They are among the pioneers of online sales in their field. The early development of their website allowed them to cope with the drop in the number of visitors to the Louvre des Antiquaires and the growing interest of customers in design and contemporary art.
In 2014, they decided to organize themselves differently by leaving the Louvre des Antiquaires. With the excessive rents in Paris, they moved into a beautiful architect's house built in 1969, in Le Vésinet, which serves as a guest gallery where they exhibit 20th century design furniture.. At the same time, they opened a large showroom located in Montesson to exhibit decorative objects and and furniture from the 18th and 19th centuries.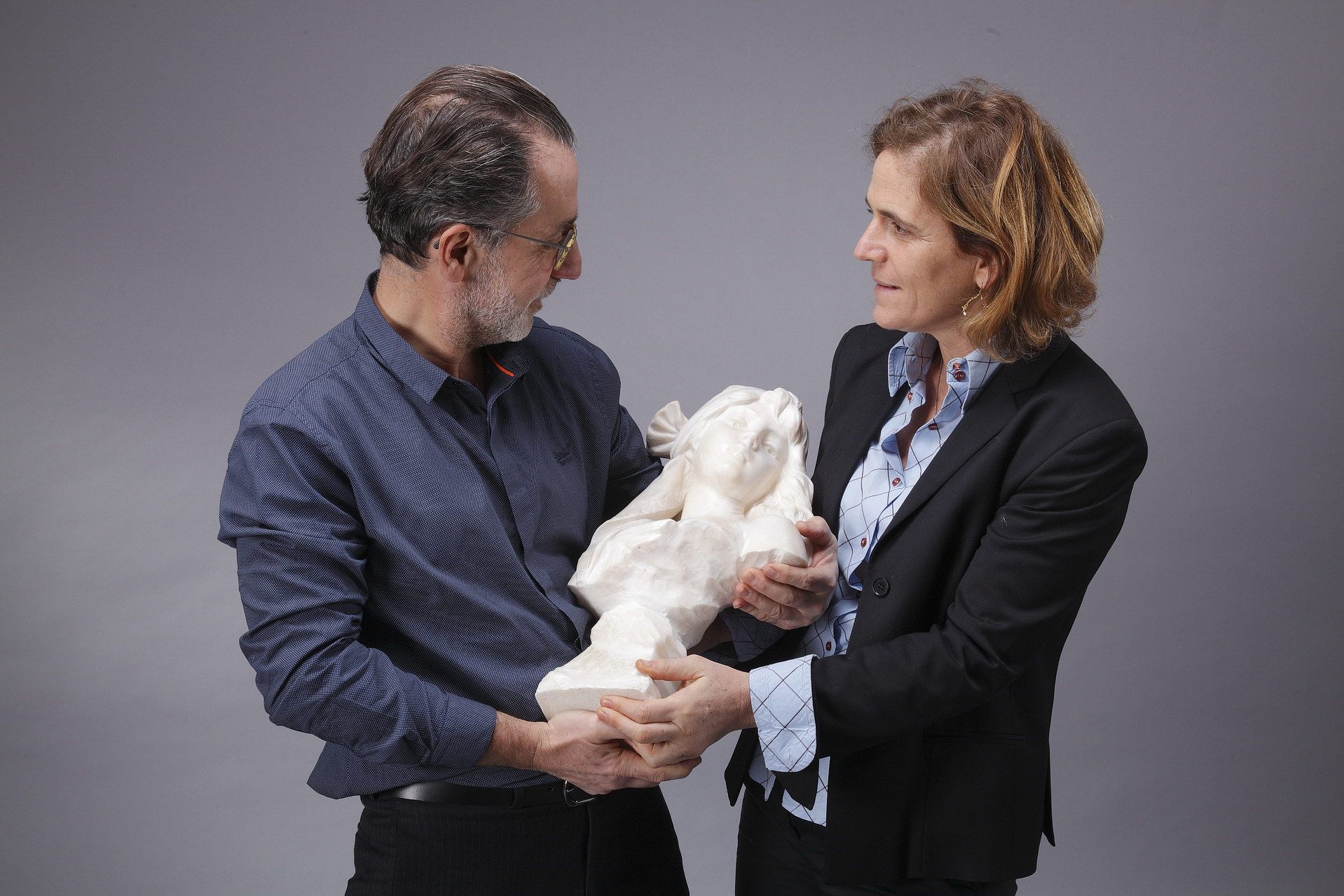 The founders of the Atena Gallery - Frédéric and Nidal
An unusual business model for an antique gallery
In their Montesson premises, they are setting up a new organisation which integrates the entire value chain, enabling them to provide a service of impeccable quality in order to satisfy their customers as best as possible.They offer us the opportunity to discover the journey of the objects from purchase to delivery at your doorstep, via the restoration.
Step 1: Selection of objects
For 20 years, Frédéric and Nidal have patiently selected each object for their beauty, authenticity and state of preservation. Their quest for rarity and quality of work allows them to offer a choice of objects whose value does not depend on speculation or trends. Both share the same passion for discovering new objects and do not hesitate to invest in unusual pieces. Their greatest satisfaction is to share this pleasure with their clients and to establish a lasting relationship based on trust and the love of beautiful things.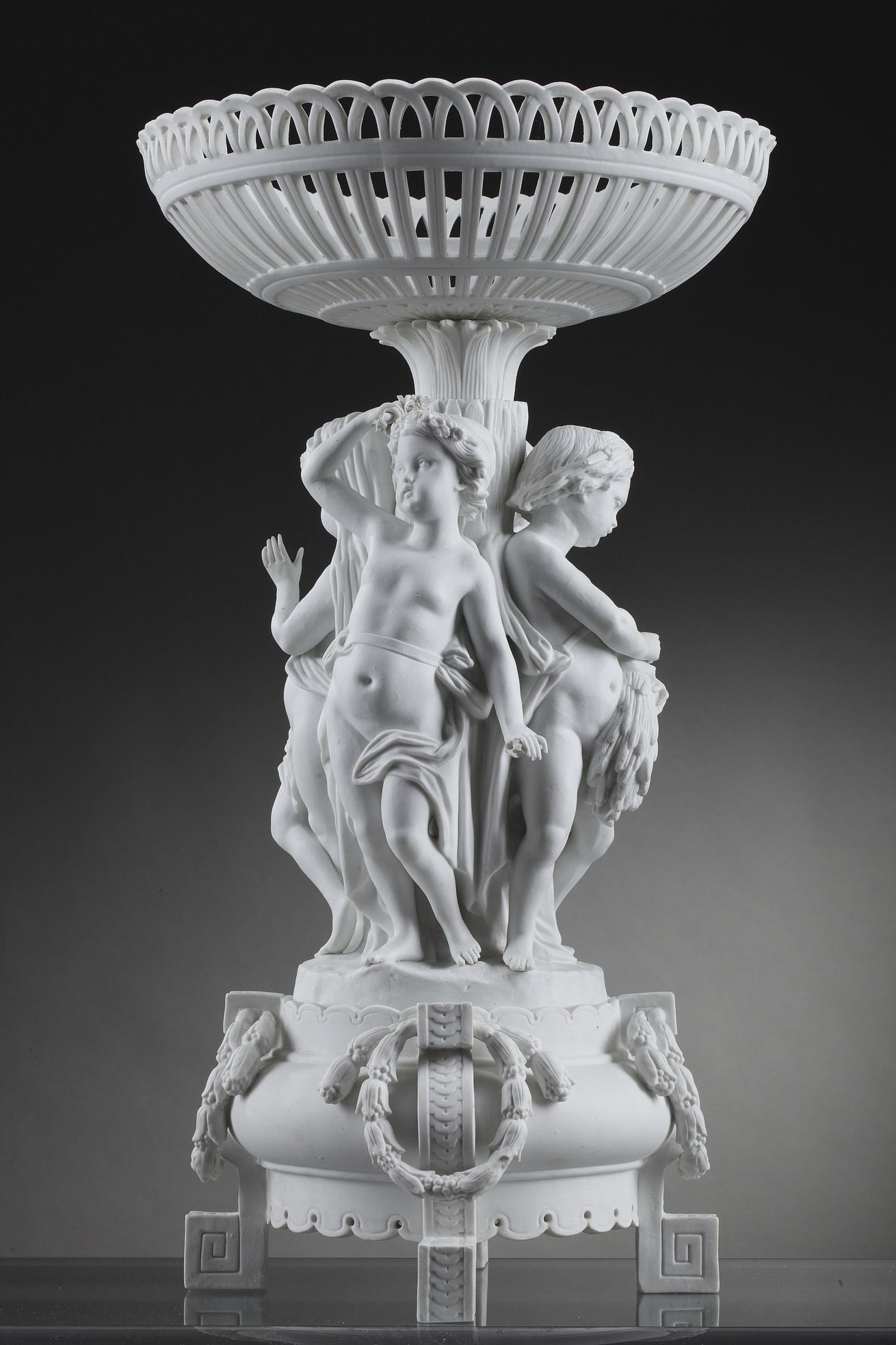 Meissen Table Centre, The Four Seasons
Stage 2: the restoration workshop
In their workshop, each object is carefully cleaned and restored to its original shine while preserving its authenticity.
Herbert and Emma, their daughter, are in charge of the majority of the restoration of objects and furniture, but they also call upon specialised restorers to carry out specific work. Their many years of experience in the field have enabled them to build up a network of qualified craftsmen, be they gilders, cabinetmakers or upholsterers. They select these craftsmen for the quality, rigour and precision of their work.
Step 3: The photo studio
Once the objects have been restored, they are photographed by Yves, the gallery's photographer since 2004, in their photo studio equipped with professional equipment allowing them to obtain a high quality result. Galerie Atena is committed to respecting the reality of the objects as closely as possible and refuses to alter the perception with filters. The high quality of the photos they offer on their website allows them to satisfy 100% of their clients.


Step 4: Exhibition spaces
Once restored and photographed, the objects are placed in their various exhibition spaces:
- The 18th and 19th century furniture is stored in their showroom in Montesson.
- Design furniture is moved to their guest house in Le Vésinet.
- Smaller collectibles are displayed in the Parisian gallery, rue de Miromesnil.
Today, even though 95% of their customers buy online without coming, it is still possible to make an appointment to see the items in one of these three locations.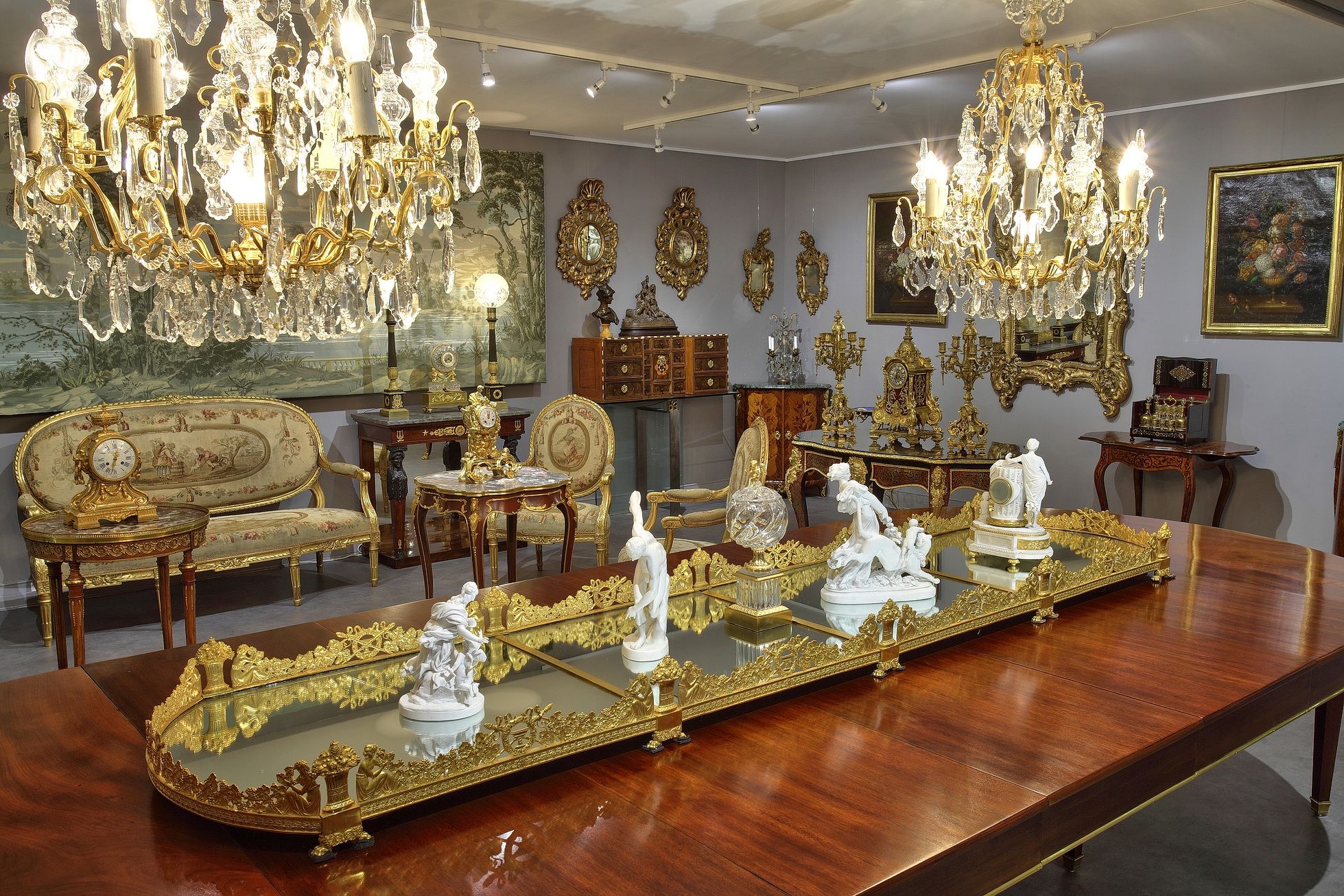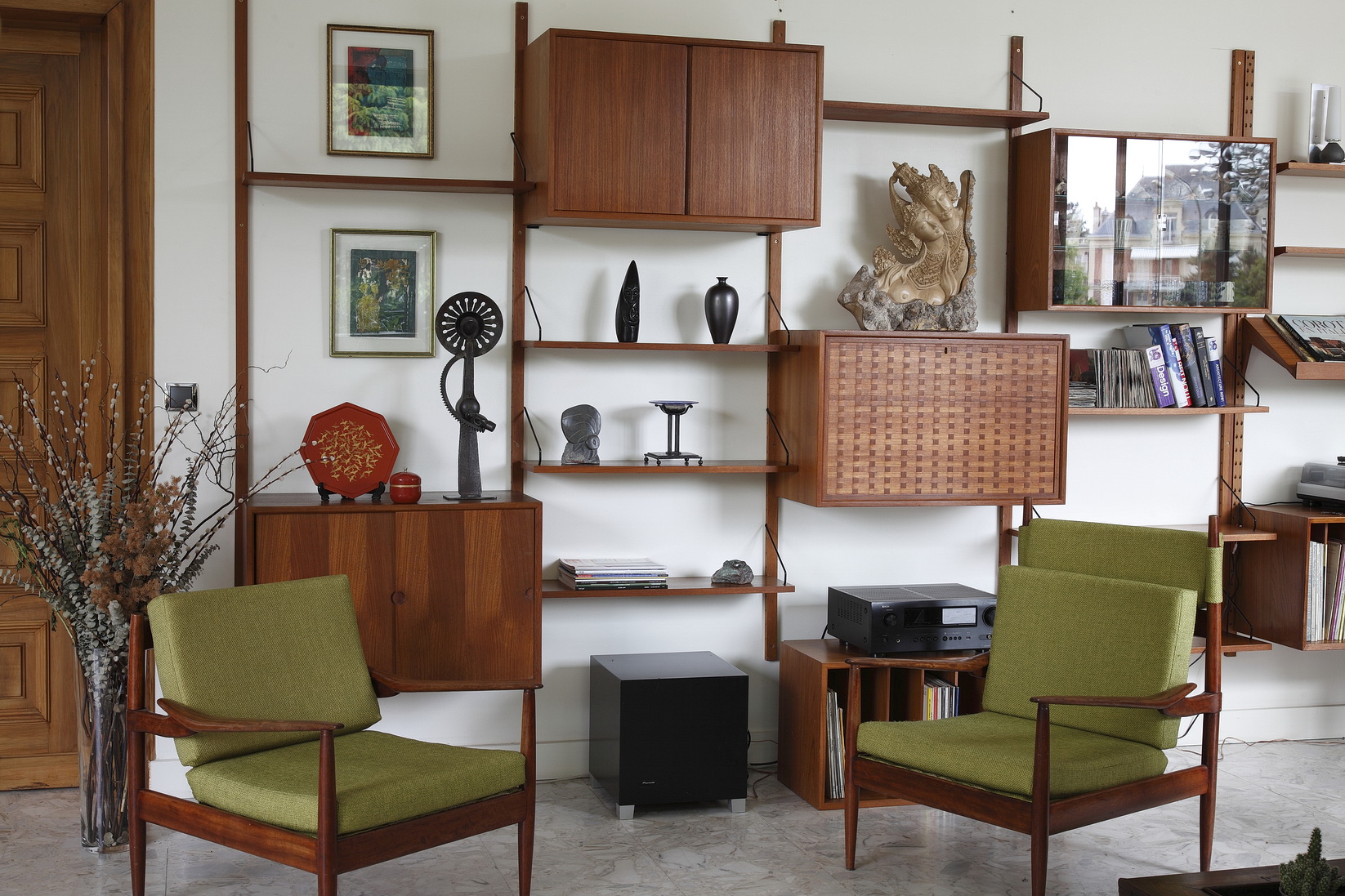 Step 5: Putting the objects online
Before being published on their website, as well as on other specialised platforms, the objects are carefully described by Julia, an art history specialist. In order to describe the objects as accurately as possible, she has to carry out extensive research, documentation, cataloguing of dimensions and state of preservation of each object.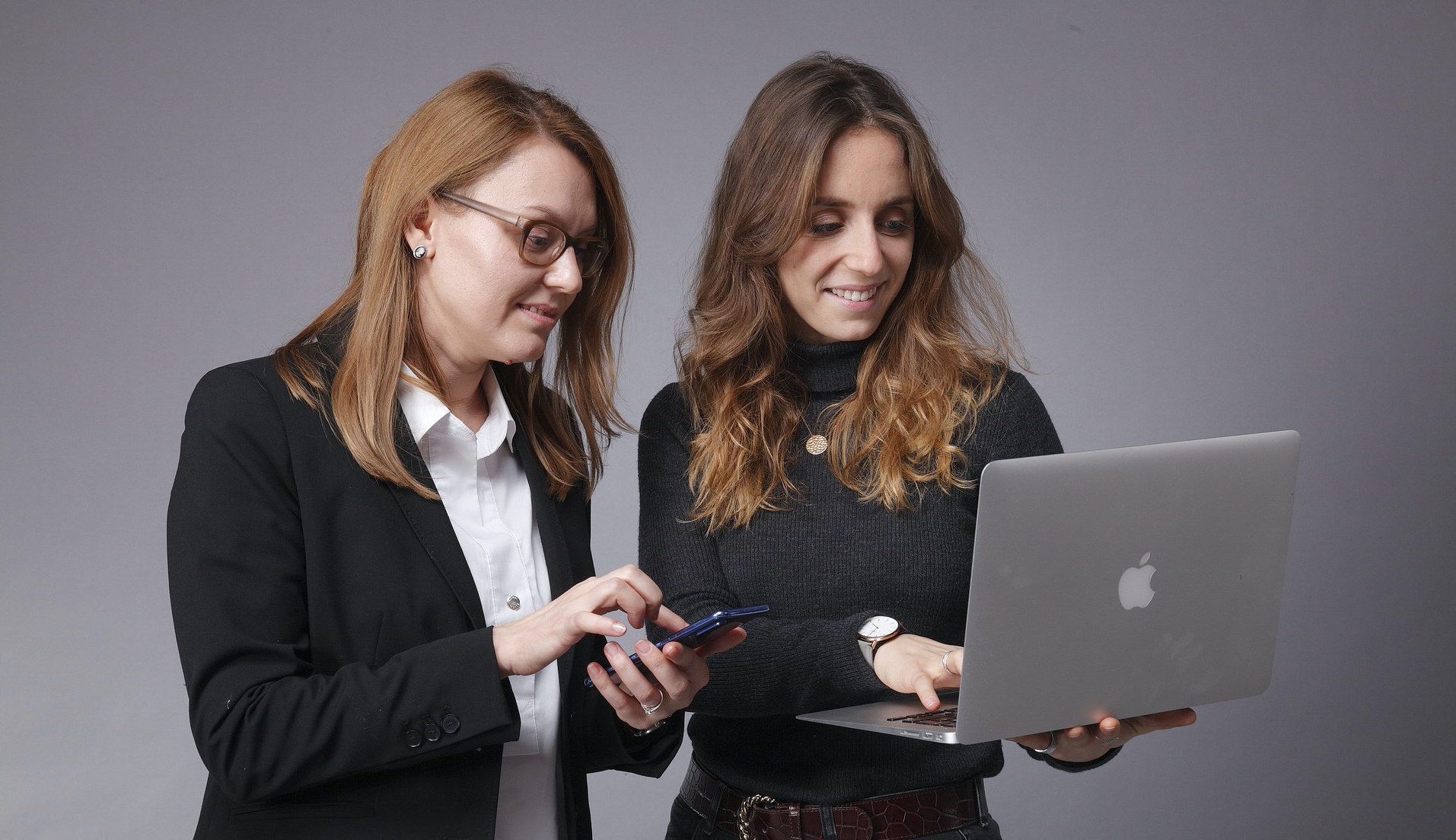 The digital team
Step 6: Packaging and shipping
When an object has to be shipped, it is custom-packed in their workshop to ensure safe transport and to guarantee an impeccable service. They make their own boxes, in wood or triple fluted cardboard, adapted to the size and weight of the objects. They take every precaution to protect them with the appropriate packaging material (tissue paper, bubble wrap, covers, rigid boxes and additional protection if necessary). Herbert is responsible for the design and manufacture of all customised packaging to ensure that their precious items travel in the best possible condition.
This new organisation has enabled them to integrate the entire value chain, to reduce their costs considerably and to offer their customers extremely attractive prices for flawless, high-quality objects.
The digitalisation of the sector
The digitalisation of the furniture industry and the development of new technologies have enabled them to offer their customers a very high quality online user experience. The level of detail in the photos, the optimised navigation of their website, are all elements that make the sale of their objects online possible.
For a few years now, they have been offering a visit to their 3D showroom so that you can immerse yourself in their world from your own home! The quality of this technology allows you to have a very precise idea of the objects and to make your purchases with a complete peace of mind.
Today, they are embarking on the adventure of 3D modelling of all their furniture and objects, so that they can be easily integrated into any interior design project. Files of their modelled objects are available on the 3D Warehouse platform, from Sketchup.